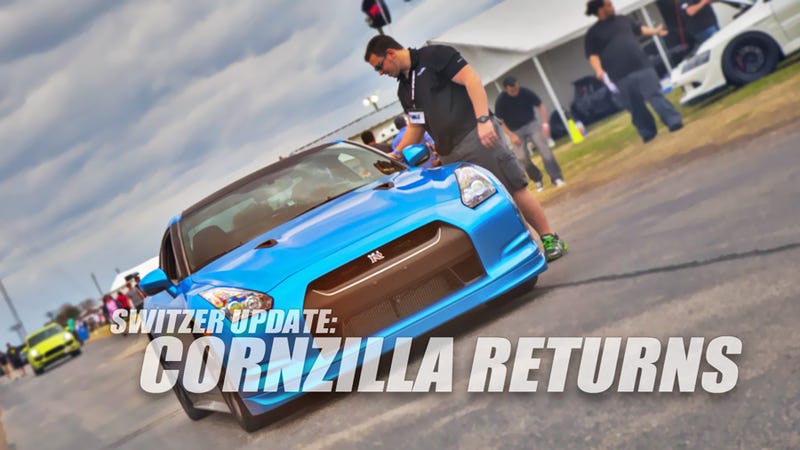 Switzer Performance released the new-for-2014 E900 flex-fuel package for Nissan's R35 GTR earlier this month, and the new, more powerful E900 GTR got its first trial by fire at TX2K14 last weekend.
Texas was uncharacteristically rainy for the high-horsepower shoot-out, which led to a cancellation of the TX2K drag racing events. Despite the lack of official running time, however, the new Switzer E900 put up some seriously quick numbers:
2014 Switzer E900 Performance Numbers
1/4 Mile (w/ LC): mid-low 9 sec. at 150+ MPH (projected)
1/4 Mile (no LC): mid-low 10 sec. at 149 MPH
60 - 130 MPH in under 4.75 seconds
0 - 60 MPH in under 2.5 sec.
That performance comes with none of the turbo lag normally associated with highly-tuned engines, thanks in part to the updated Switzer-specific turbos and improved flex-fuel system on the newly updated E900, which combine to deliver more than 900 wheel horsepower on E85 and over 800 whp on 93 octane pump gas (E10).
You can find out more about Switzer's new, $49,990 (USD) E900 PKG for Nissan's R35 GTR by checking out their initial press release.
Photos: GoPlay Media.