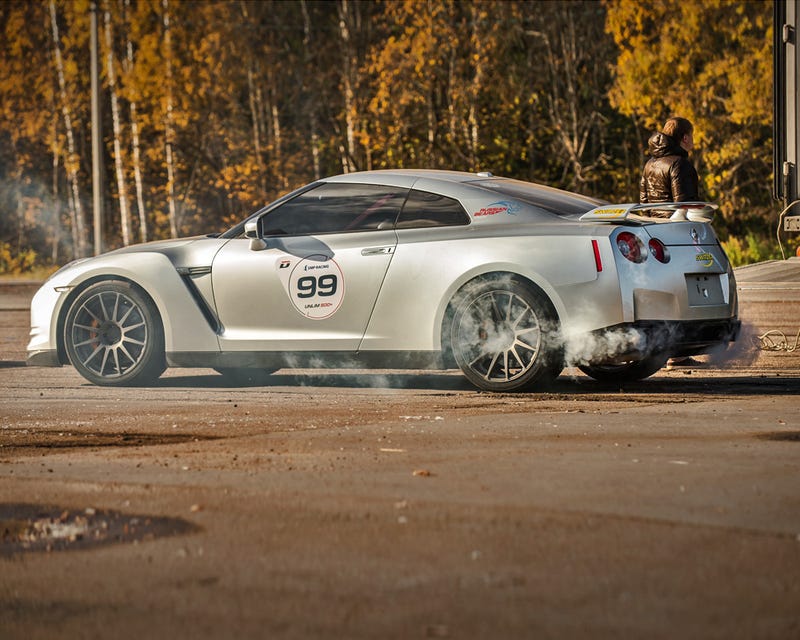 Switzer Performance is one of the most successful tuners at the insane Moscow Unlimited standing mile drag races- and this 1800 HP "Goliath" GTR is one of the most insane cars to ever run at the event ... even by Russian standards!
The car features a Switzer-blueprinted Nissan VR38 engine with factory bore/stroke dimensions, upgraded turbos, and Switzer's own "MONSTER" intercoolers, along with a few other bits and pieces that come together using a Switzer/Syvecs developed SGTR ECU.
Enough about the car, though - enjoy the video!
Source: Dragtimes.info
Full disclosure: Switzer Performance was my 9-5 for several years, and I've known the Switzer boys even longer than that. They're good friends, they stood at my wedding, and I've cried at them, on them, and because of them a number of times. That said, the stopwatch doesn't lie. Good job, guys!